Why Choose Us?
At Dynamics, we have a full team of professionals that include speech therapists, educational therapists, and psychologists. This ensures that every aspect of your child is looked after.
We also have a highly successful Early Intervention Program.
Our Policies
Confidentiality
The information obtained from you will remain confidential and will not be shared with a third party without written permission, except under the following circumstances:
Therapist's perceives that you may hurt yourself or others
Information indicates child abuse or neglect
An order from the court to disclose information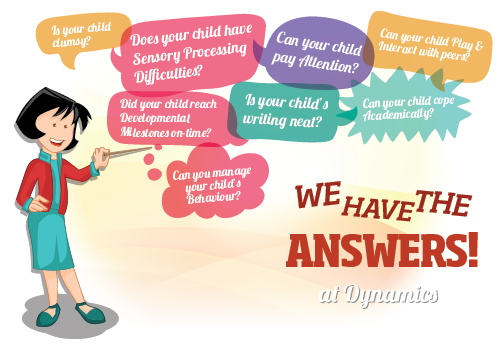 Cancellation
If you need to cancel or reschedule an appointment, please notify us at least 24 hours prior to your schedule. You may call us at 6100-9235 and leave a message with the receptionist or on the voice mail or you may also cancel by email to admin@therapy.com.sg. If you fail to do this, you will be charged for the missed session unless a medical certificated is provided. This practice is standardized within the psychology profession.